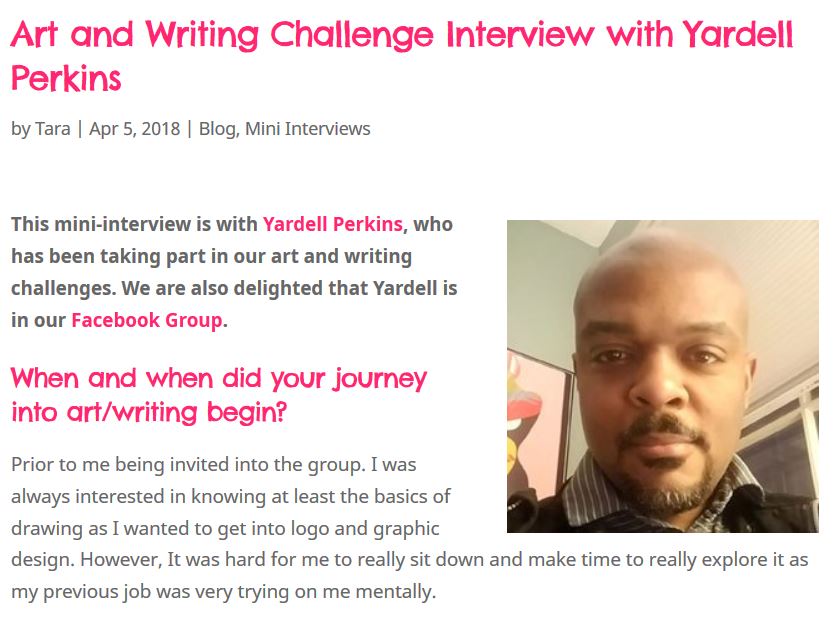 Lately, I've been taking part in a few creative challenges on a Facebook group called "Kick In The Creatives" to better prepare myself for the more creative sides of my work. I did well enough to get the attention of the group admins and was invited to answer a few questions for a brief interview.
You can check out the whole interview here:
Thanks to the organizers of the group and the website for the brief highlight.